Zymo Research Partners With Burst Diagnostics To Launch A First-In-Class Diagnostic Platform Technology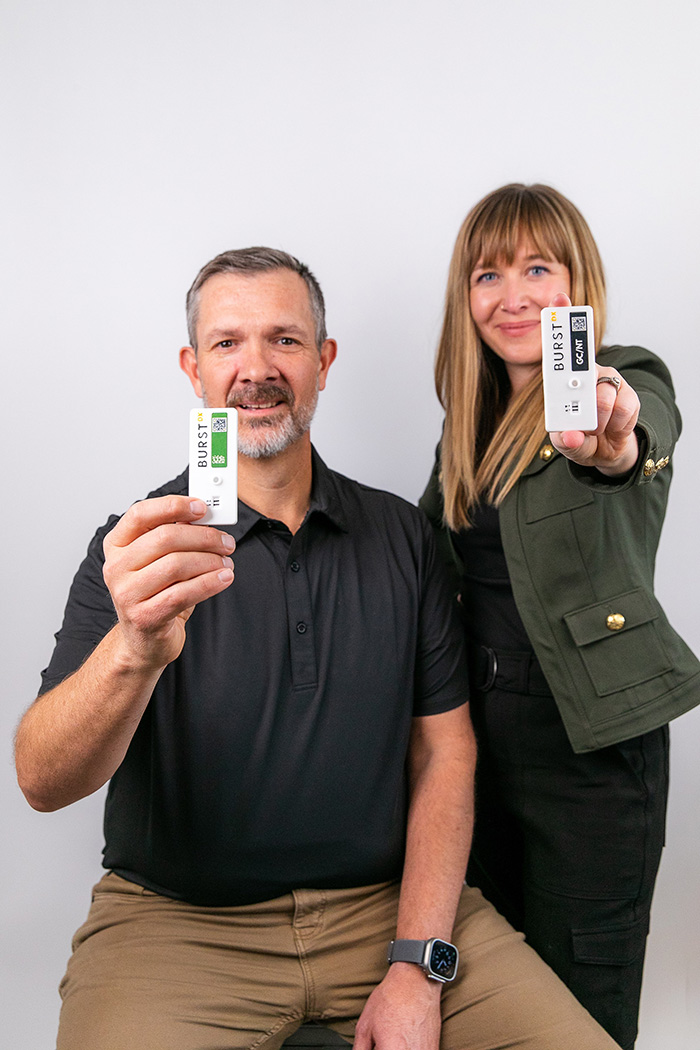 IRVINE, Calif., (June 1, 2023) — Zymo Research, a leading provider in the biomedical industry, has teamed up with Burst Diagnostics, a pioneer in the rapid diagnostics industry, to launch a first-in-class diagnostic platform. The >$45B point-of-care diagnostics industry may soon be rocked as the new technology transitions from a working prototype to a commercial system.
According to Dr. Larry Jia, Founder and CEO of Zymo Research, "The creation of this advanced and ultra-sensitive technology will transform the industry and significantly impact the healthcare sector. It will enable faster and more precise diagnosis and treatment of diseases."
With these two technology-oriented companies led by prominent scientist-CEOs joining forces, innovation is a certainty. Zymo Research has provided Burst Diagnostics with the necessary tools to enhance their platform, achieving unprecedented sensitivity and multiplexing capabilities in antigen-based point-of-care testing that hasn't been seen before in the market.
"We have a radical new technology and with it, we will challenge the limitations associated with antigen tests as we know them," said Dr. Rose Nash, Chief Operating Officer and Scientist at Burst Diagnostics.
The platform is based on a novel microfluidic cartridge capable of miniaturizing and integrating all the classic steps typically performed in the clinical laboratory setting (including washing and signal amplification) in a simple, robust, and power-free hand-held device. "Together, we anticipate transforming the point-of-care diagnostics industry with faster, more precise detection of biomarkers, ultimately revolutionizing healthcare," said Dr. Jia.
"The tests we are building are simple, convenient, and inexpensive like rapid antigen tests but capable of producing laboratory-quality data with the level of sensitivity and accuracy previously exclusive to central lab run tests," said Dr. Charles Henry, Founder and CEO of Burst Diagnostics.
Burst Diagnostics and Zymo Research make for a dynamic duo as they are driven by the same principles to positively impact the biomedical field and contribute to the greater good of humanity. "Having a shared set of values and culture is essential for any successful partnership. It allows us to work collaboratively towards a common goal and ensures that our efforts are aligned. With this synergy, we are confident that we will be able to transform the diagnostics field and make a meaningful impact on healthcare," said Dr. Marc Van Eden, VP Business Development at Zymo Research.
For more information on Burst Diagnostics, contact Rose Nash, PhD, Chief Operating Officer, and Charles Henry, PhD, CEO, at info@burst-dx.com or 970-632-2668.
---
About Burst Diagnostics:
Burst Diagnostics is a growing diagnostics company with the mission of revolutionizing the at-home and point-of-care diagnostics testing industry. In support of this mission, Burst has developed a disruptive, rapid antigen diagnostics platform that puts a fully automated laboratory analysis in the palm of your hand.