Bunny Wipe Fecal Sample Collector
R1133-1 / R1133-10 / R1138 / R1101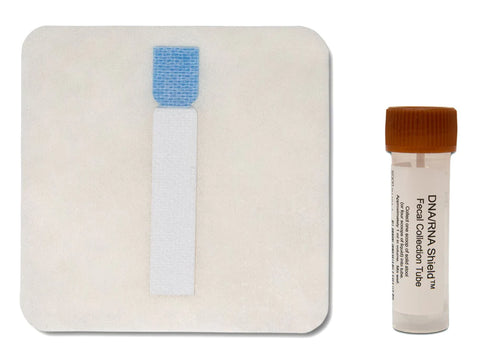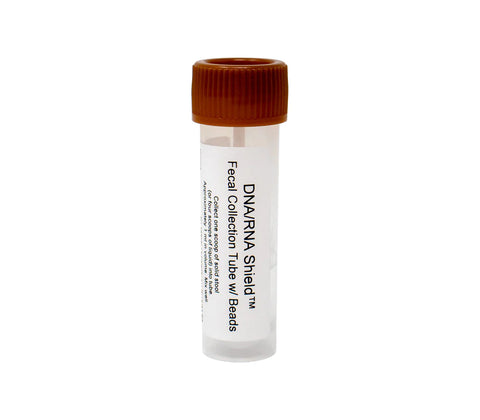 Highlights
---
User Friendly: The Bunny Wipe is a convenient, simple method for at-home fecal sample collection
Flushable: The Bunny Wipe is completely water soluble. Simply flush the wipe along with standard toilet paper.
Safe Transport: Coupled with DNA/RNA Shield technology, the nucleic acid in samples collected with the Bunny Wipe are stable during transport and pathogens are inactivated.
Description
---
The Bunny Wipe fecal sample collector is a fecal collection device for the convenient collection of fecal material for downstream nucleic acid analysis. Developed with a focus on at-home collection, the Bunny Wipe provides a user-friendly method for users to collect fecal samples in the privacy of their own bathroom. Replacing some of the traditional, more cumbersome methods of fecal collection (collection buckets, cups, scoops, etc.), the Bunny Wipe mimics toilet-paper for a more familiar and comfortable collection process. By eliminating some of the mess and discomfort of traditional fecal collection, the Bunny Wipe is perfect for applications where the user experience is especially important.
Coupled with the Bunny Wipe sample collector is the DNA/RNA Shield Fecal Collection Tube (R1101), powered by the DNA/RNA Shield sample stabilization reagent. These fecal collection tubes take a microbial snapshot of a sample, while inactivating viruses, making samples safe and ready for transport. Samples stored in these fecal collection tubes are stable at ambient temperature, and can be frozen for longer-term storage. Simply use the Bunny Wipe to collect a fecal sample, peel off the collection strip containing the fecal material, and store the collection strip in the fecal collection tube to stabilize the sample.
The Bunny Wipe coupled with the DNA/RNA Shield Fecal Collection Tube, is the ideal product for the at-home collection of fecal samples that undergo nucleic acid extraction/analysis. Zymo Research offers customization solutions for customers that would like to customize a collection kit to fit their particular application.
---
Applicable For
Next-Generation Sequencing, qPCR, microbiome analysis.
Device Specs

Bunny Wipe Sample Collector (R1133-1): 102mm x 102mm flushable wipe for sample collection.
DNA/RNA Shield Fecal Collection Tube (R1101): 20 x 76 mm screw cap tube prefilled with DNA/RNA Shield (9mL) for sample stabilization

Sample Source
Fecal samples collected via wiping
Sample Stability

RNA: Ambient temperature (4°C-25°C) > 1 month
DNA: Ambient temperature (4°C-25°C) > 2 years
DNA & RNA: Frozen (< -20°C): Indefinitely
---
Cat #
Name
Size
R1101
DNA/RNA Shield-Fecal Collection Tube
10 pack
R1133-1
Bunny Wipe Fecal Sample Collector
1 wipe